It's hard to believe that it's already been more than 10 years since we first launched the FoxOMS resource scheduling service. In that time we've expanded the features and functionality, and made the product even more versatile to meet the demands of our expanding customer base.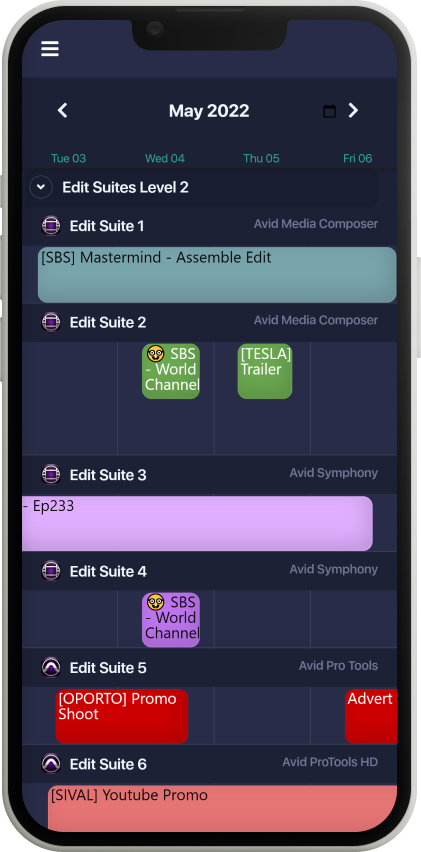 The Sonderplan schedule has been redesigned for small screen devices
Technology moves incredibly fast, and internally we've found it increasingly difficult to develop new features demanded by the modern web, and also maintain the existing front end code, which had its last major refresh in 2015… an eternity in web years.
In January 2021 we started building a new frontend from scratch, built as a 'progressive web app' (PWA) with a design specifically designed to cater for phones and tablets, right through to 50+ inch displays.
After more than a year in development, our new frontend had taken on a life of its own and with its new personality, it felt appropriate to go further than just calling it a new version of FoxOMS, but instead give it its own name…
We chose Sonderplan.
What's behind the name?
Sonderplan translates to "Special Plan" in German, and the word Sonder has recently been defined as "the realization that each random passerby is living a life as vivid and complex as your own."
We really like the name Sonderplan, and it feels like the perfect name to accompany our new user interface and design language.
Sonderplan features and enhancements
With the launch of Sonderplan BETA, there's a lot to be excited about, and the following enhancements are already available.
Faster and more responsive single page application (SPA) interface

Dark mode allows the schedule to be viewed comfortably in low light environments

Installable as a progressive web app (PWA) on mobile and desktop devices

People & organizations moved to their own module (Contacts) giving greater access flexibility for staff

Simplified, collapsable menu design offers more screen real estate

New project timeline view offers greater insights into project scheduling

Improved datepickers offer more intuitive scheduling of booking time frames

Batch actions can be completed on bookings, projects and contacts, eliminating multiple repetitive tasks

Datatable filters can be saved and recalled to quickly access the information you need

Faster file uploads to projects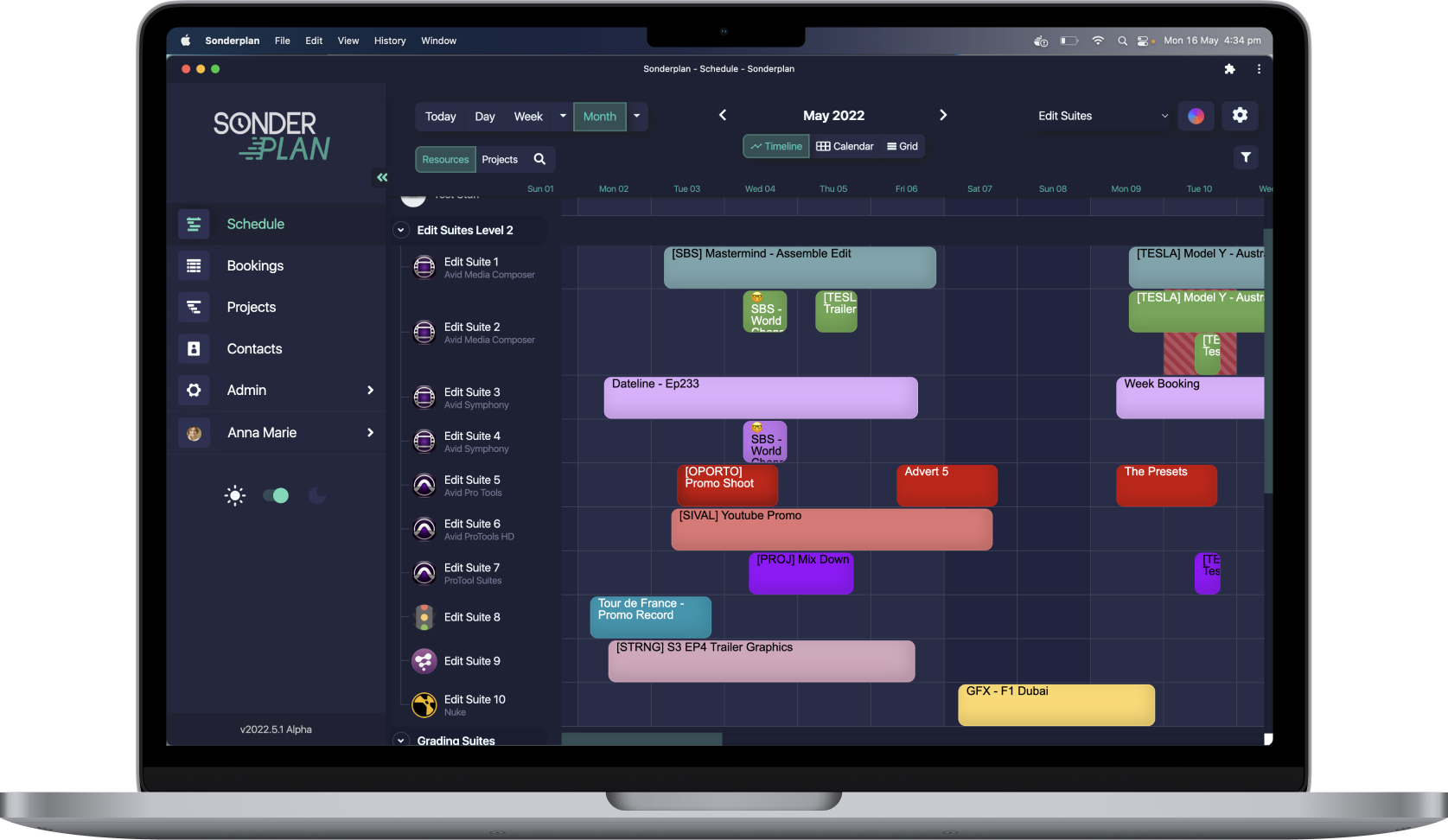 Sonderplan is installable as a Progressive Web App on desktop and mobile devices
Sonderplan Roadmap (2022)
Whilst a huge amount of work has already been done to get Sonderplan ready for the BETA, there is still a lot to do. The following features are in development and expected to launch by the end of 2022.
New quote and invoice editor that offers more workflows when quoting projects

Task and Milestone features in projects

And much more
Sonderplan BETA Availability
Sonderplan will be available for early stage BETA testing / feedback gathering by new and existing FoxOMS customers in early June 2022.
Sonderplan can be used in parallel with FoxOMS, where all data (such as bookings, projects and contacts) are shared between the two services.
Sonderplan is not yet recommended for daily use in Production settings. Please continue to use FoxOMS for critical scheduling.
Currently, only 'standard' account types (ie not SSO accounts) are able to log into the new Sonderplan interface. A shortcut to your Sonderplan instance will be placed in your My Account menu in FoxOMS. We'll be announcing a BETA testing pathway for our SAML SSO customers soon.
We expect Sonderplan to be in BETA until at least Q4 2022, however this timeline may shift.
Long term FoxOMS to Sonderplan Transition Plan
Once Sonderplan is out of BETA (expected late 2022, early 2023), we'll announce the transition roadmap for customers using FoxOMS.
We expect to support FoxOMS for a significant time into the future (a minimum of 2 years) and currently do not have an End of Life date set for the service at this time.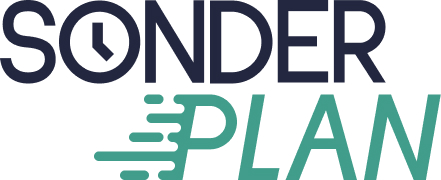 Frequently Asked Questions
How do I log in to Sonderplan?
From June 2022, for most customers, there will be a link in your "My Account" menu that will take you to your Sonderplan instance login page. Please use your FoxOMS credentials to login.
Will my existing FoxOMS Data automatically appear?
Yes!
Sonderplan and FoxOMS share the same data source, so bookings made in FoxOMS will automatically appear in Sonderplan. The same concept also applies for any data created in Sonderplan, they will be available in FoxOMS, allowing you to move seamlessly between FoxOMS and Sonderplan.
Will migrating to Sonderplan be mandatory?
Sonderplan is still in early stage BETA, and currently does not have all the features that are in FoxOMS (such as Quotes and Invoices).
Once Sonderplan reaches feature parity with FoxOMS, we hope that our existing customers will want to use Sonderplan, rather than FoxOMS. The choice is completely optional, however.
We anticipate that we'll be supporting FoxOMS for at least 2 years from the time that Sonderplan reaches general availability, from sometime in late 2022 or early 2023.
Other Questions?
If you have any questions regarding the announcement of Sonderplan, please contact us at support@foxoms.com